Thinking of adding an extension, garage or conservatory to your home? It's a good idea to get a professional build-over CCTV drain survey in Rochford.
Here at Accelerated Drain Services Ltd, we have been providing build-over CCTV drain surveys (also known as pre-build drain surveys) in Essex and the surrounding areas for the past 15 years. All of our engineers are NADC (National Association of Drainage Contractors) certified and use only the best CCTV technology – allowing us to map out the drainage layout, and identify potential issues, quickly.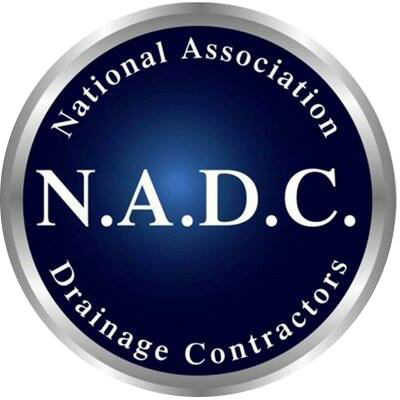 Accelerated Drain Services are proud members of the NADC – National Association of Drainage Contractors. Membership no 502
Build-Over CCTV Drain Surveys Rochford
Do you need a build-over drain survey?
The simple answer is yes.
The local water authority insists a CCTV drain survey is carried out if work is to commence over, or near, their drainage and sewer infrastructure to ensure access is not impeded. Build-over CCTV drain surveys in Rochford are designed to help property owners to comply with stringent regulations, as such, and establish the location, condition, depth and size of the drainage system.
Aside from this, many sewage systems are near private properties. A build-over CCTV drain survey will establish if work will infringe on the public sewer network.
The CCTV footage will map the layout of the drains, identify ownership (i.e. private or public) and pinpoint problems, such as defective pipework, blockages and leaks. The information from the survey is useful for architects at the extension planning stage and, to make it easier, we will compile our findings into a thorough report that is easy to digest.
Book a build-over CCTV drain survey in Rochford today
Just give us a call on 0800 955 7 955, and we'll schedule a time for our surveyors to come and take a closer look at your drains in Rochford – ensuring your project proceeds with confidence.
For any other queries regarding build-over drain surveys in Rochford, please don't hesitate to drop us an email at info@accelerateddrainservices.co.uk, and we'll respond ASAP.
---
Request a Call
Enter your details below to request a call from one of our Drainage Experts