Here at Certified Drain Surveys Ltd, we offer our services to those based in and around Greater London, so if you're searching for CCTV Drain Surveys Essex, you've come to the right place!
CCTV Drain Surveys Essex
Nobody wants to have to pay the consequences for a drainage system that is starting to show signs of deterioration, leaving problems to get progressively worse. We provide the CCTV Drain Survey Essex for anyone who is looking to rectify faults within their drains. Our surveys can be used to ensure that the problem is identified effectively and to suggest recommended repairs or maintenance services.
Who is responsible for the CCTV Drain Survey Essex?
Whether you're a homeowner or a business owner, you are held liable for your drains and need to make sure that they are regularly maintained to prevent the risk of damage. The CCTV Drain Survey Essex is carried out by our fully qualified drainage surveyors who are certified by the National Association of Drainage Contractors.
We can carry out the CCTV Drain Surveys Essex on behalf of domestic, commercial and industrial clients, allowing you to pinpoint the root cause of blocked drains and gain an insight into the condition of underground pipework.
Depending on the size of the building, we can carry out a commercial or a domestic CCTV Drain Survey Essex. The commercial surveys are suited more towards the requirements of larger buildings and these tend to take longer than the domestic ones.
What to expect from CCTV Drain Surveys at Certified Drain Surveys?
When it comes to solving drainage issues, you can rest assured that you're in capable hands with Certified Drain Surveys. The CCTV Drain Surveys Essex are carried out using the Wincan Survey Software which immediately sends the data to a computer, allowing clients to watch the CCTV footage in real time.
High-quality images and reports are generated from our XTI self-levelling drainage cameras. The information that our cameras provide regards the condition of the underground pipework, establishing which areas are underperforming and the exact location of blockages.
Our CCTV Drain Surveys Essex are offered in an easy to understand format which essentially enables you to see inside your drains and understand what repairs are needed to restore normal functionality. We use our XTI cameras to detect blockages with ease, making sure that you know exactly which location needs to be targeted.
If necessary, Certified Drain Surveys can generate a quote for the maintenance and repair of the blockage, courtesy of our CCTV Drain Survey Essex. Considering no project to be too big or too small, our team of friendly experts are always on hand to help, providing you with any required advice or support that you need.
---
Request a Call
Enter your details below to request a call from one of our Drainage Experts
Why Accelerated Drain Services Ltd?
As specialists in CCTV Drain Surveys Essex, Certified Drain Surveys cover all areas along the A13, A127 and M11 corridors, so you needn't worry about finding local services that meet your exact requirements.
The CCTV Drain Survey Essex can often be a requirement of mortgage lenders or for build-over extensions, hence why it's so important that you always choose certified contractors like us at Certified Drain Surveys! Need to know more about our Drain Surveys in Essex? Don't hesitate to contact us by calling 0800 9557955 today.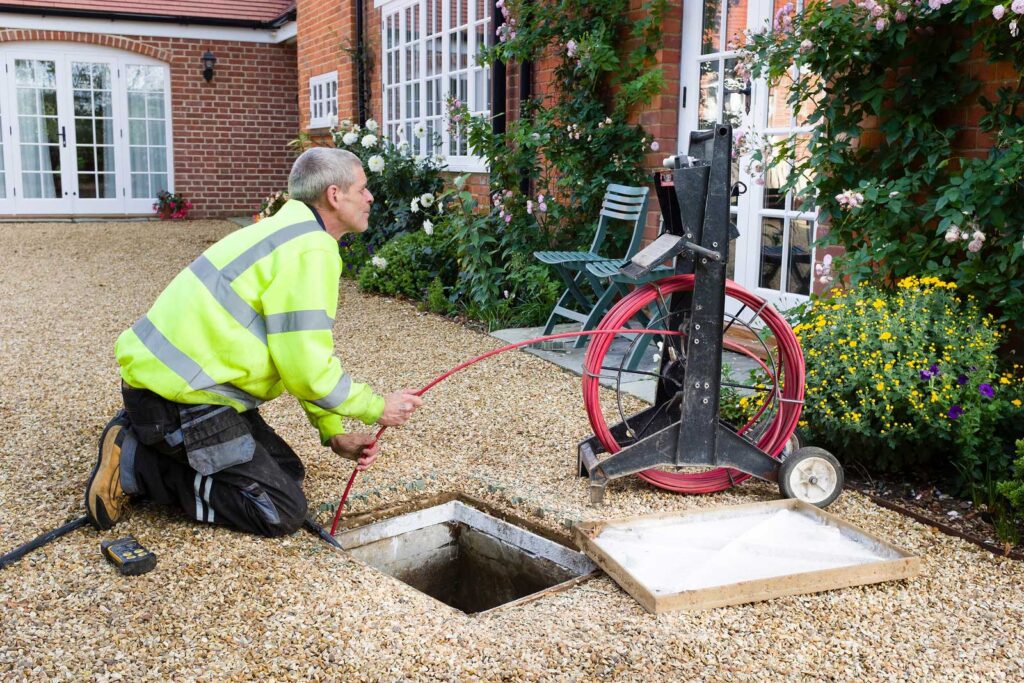 Frequently Asked Questions
Is it worth getting a CCTV drain survey in Essex?
Here at Certified Drain Surveys, we specialise in CCTV drain surveys in Essex.
Our team of experts would highly advise arranging a drainage inspection if you suspect there is an issue with your drains or you're looking at buying a house.
Having a CCTV drainage survey carried out will identify potential defects within the pipework, allowing you to repair them before they escalate into something much worse.
A homebuyers survey will help you to decide whether you want to buy a property or if it will cost too much to resolve drainage issues.
On top of this, our engineers can locate your drainage runs – something that's necessary if you're planning on building an extension.
To discuss your requirements in further detail, call us on 0800 955 7955.
How long does a drainage survey take?
A CCTV drain survey will take several hours to complete, depending on the length and diameter of your drains.
A small system will usually take no more than 2 hours to complete – with engineers identifying blockages in as little as 45 minutes of setting up their equipment!
Larger and more complex drainage systems will take considerably longer, but you can trust that the team at Certified Drains will get to the bottom of the issue and resolve it as quickly (and safely) as possible.
How often should drains be inspected?
Drainage repairs can be costly, which is why you should have your drains inspected at least once a year.
Asking a professional to take a closer look at your drains regularly will eliminate the chances of drain blockages, nasty odours and problems with hard water.
Drainage contractors have all the necessary tools and techniques to check the condition of your drainpipes. They can insert a CCTV camera directly into the drain to assess whether your pipes need to be cleaned or repaired – reducing the need to excavate and ensuring minimal disruption.
To find out more about our CCTV drain surveys in Essex, or to arrange your survey, get in touch with Certified Drain Surveys today.
How much will a CCTV drain survey in Essex cost?
You can expect to pay between £100 and £400 for a professional CCTV drain survey in Essex, depending on the size and complexity of your drainage system.
But you can be confident that any issues will be spotted, diagnosed and resolved by our experts as soon as possible.
At Certified Drains, we're equipped to take the appropriate action to ensure minor problems don't fester into something much more serious and expensive. We can prevent issues from reoccurring further down the line too, helping you to save money in the long run.
Request your free, no-obligation quote for a CCTV drain survey in Essex by calling 0800 955 7955.