Always wanted to extend your property? Before you rush into anything, it's a good idea to get a professional build-over CCTV drain survey in Gravesend.
A build-over CCTV drain survey (also known as a pre-build drain survey) can show you the exact location and condition of the drains that lie close to, or under, where you plan to build. It's important to know such details when planning an extension so you don't disturb pre-existing pipework.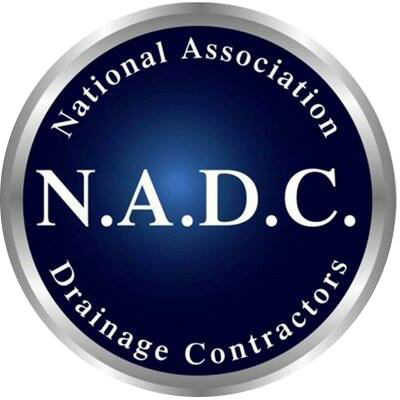 Accelerated Drain Services are proud members of the NADC – National Association of Drainage Contractors. Membership no 502
Build-Over CCTV Drain Surveys Gravesend
In addition to this, the local water authority will insist a survey is completed to ensure access to the drains is not restricted and that the work being done won't affect their drainage infrastructure.
At Accelerated Drain Services Ltd, we have been providing build-over CCTV drain surveys in Gravesend for the past 15 years and utilise the most advanced technology on the market.
Here we look at just a few ways you can benefit from a build-over CCTV drain survey:
Help with decision-making ahead of the project
Compliance with the local water authority requirements
Establish the location of the drainage system through drain mapping
Check the condition of the drains (identify issues such as leaks, blockages, damages, etc.)
Find out the size and depth of the drain
Prevent damage to existing drainage and sewage network
What's more, we compile all information from the build-over CCTV drain survey in Gravesend into a report in a way that's easy to understand. This means you can present it to the local water authority when informing them of your proposed plans.
If you would like to book a build-over CCTV drain survey in Gravesend, call 0800 955 7 955 today. Alternatively, if there is anything you're unsure about, or you have a question regarding our surveys, please don't hesitate to get in touch. You can either fill out our online enquiry form or email info@accelerateddrainservices.co.uk, and a member of the team will respond as soon as possible.
---
Request a Call
Enter your details below to request a call from one of our Drainage Experts