So you're thinking of adding an extension to your property? Great – but it's a good idea to get a professional build-over CCTV drain survey in Royal Tunbridge Wells before you do.
What's a build-over CCTV drain survey, you might ask?
A build-over CCTV drain survey, sometimes called a pre-build survey, is a must-have if you're building over or near an existing drain or sewer and will ensure the project proceeds with confidence.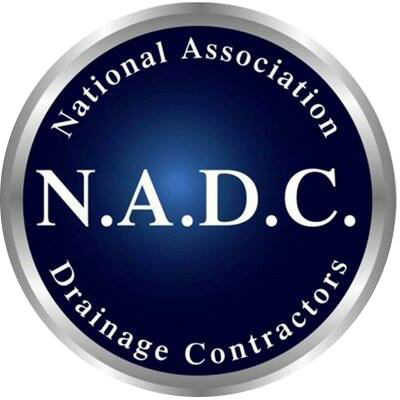 Accelerated Drain Services are proud members of the NADC – National Association of Drainage Contractors. Membership no 502
Build-Over CCTV Drain Surveys Royal Tunbridge Wells
Much like any other drain survey, we use the most advanced technology to conduct our build-over CCTV drain surveys in Royal Tunbridge Wells and insert a high-definition camera into the drain – removing the need for excavation.
The CCTV footage will map the drainage layout, so you can see whether your proposed plans will interfere with the local authority's drainage infrastructure. But that's not all. A build-over CCTV drain survey in Royal Tunbridge Wells will identify ownership of the existing network and determine the drain depth – all useful information that will allow you to make informed decisions ahead of the build.
We compile this information in a detailed, yet digestible, report along with the recorded footage. On top of this, our surveyors can advise you on the best course of action to take, before building work commences, if your drainage system is damaged.
Book a build-over CCTV drain survey in Royal Tunbridge Wells today
Simply give us a call on 0800 955 7 955, and we'll arrange a suitable time for our surveyors to come and conduct the survey at your property.
If you have any further questions about our surveys, feel free to get in touch via our online enquiry form or drop us an email at info@accelerateddrainservices.co.uk, and we'll get back to you as soon as we can.
---
Request a Call
Enter your details below to request a call from one of our Drainage Experts